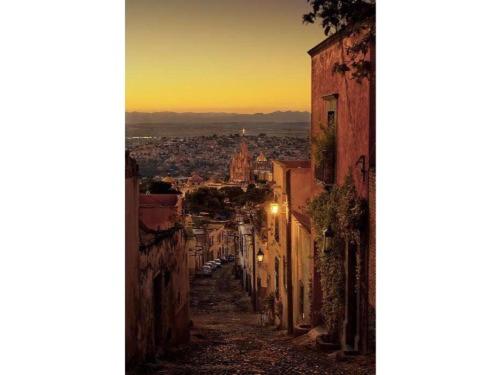 The New York Times published recently a very good article called 36 Hours in San Miguel de Allende, Mexico. It is signed by Jeannie Ralston with an excellent photo of the Santuario de Atotonilco by Adriana Zehbrauskas, photo journalist of this media.
In 36 hours the visitors cover a number of activities from visiting downtown and some of the beautiful buildings almost 500 year old, to exploring restaurants and bars, shops crowded with amazing crafts from the local artisans, the art schools, a visit to the Santuario de Atotonilco -the national version of the Sistine Chapel- a UNESCO World Heritage Site and finally, a soak at the thermal spring inside a bóveda and other pools at Escondido Place.
The article is worth reading. Just download the PDF file.