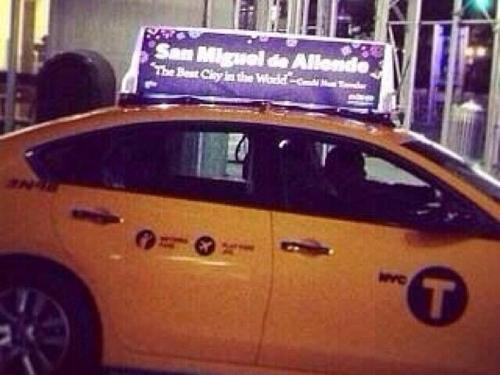 A New York cab showing info about the recognition
In the recent days, a lot of buzz has been heard around the fact that San Miguel de Allende, the beautiful city where La Puertecita Boutique Hotel is located, was named by the specialized magazine Condé Nast Traveler the number one city to visit in the world. This recognition was based on surveys made to actual visitors and travel experts from around the world. Some of the reasons were: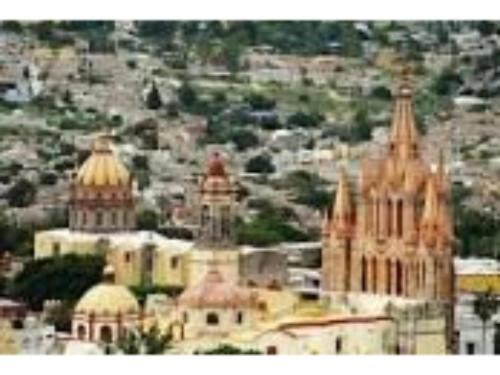 "San Miguel de Allende nabbed the No. 1 spot thanks to its great atmosphere, excellent restaurants, culture and ambiance galore. The lack of street lights and billboards makes the region romantically and historically beautiful, and the city itself offers a traditional feeling of a small town in the heart of Mexico. An amazing place to be."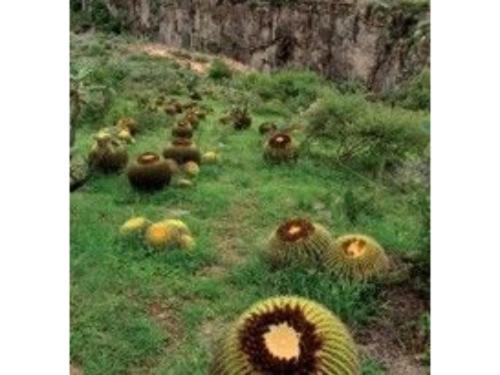 And there is plenty more than that, we could say: The artistic and cultural life is so intense that it will not be easy to name another city with the same proportion in relation to the population. The beautiful colonial architecture of the downtown buildings, over 400 years old. The interaction between the people original from this amazing site and the many residents and visitors from all over the world, creating a truly cosmopolitan ambiance in a not so large town.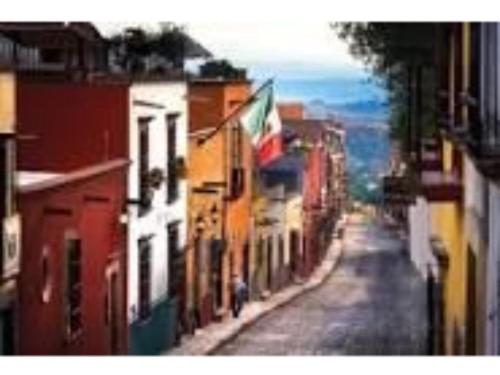 Many newspapers and other publications have mentioned it, the Social networks like Facebook and Twitter and many other have vastly echoed the fact, showing that a lot of people, from many places in the world, not to mention us, the proud native people, were satisfied with this well deserved recognition.