Christmas and New Year in San Miguel de Allende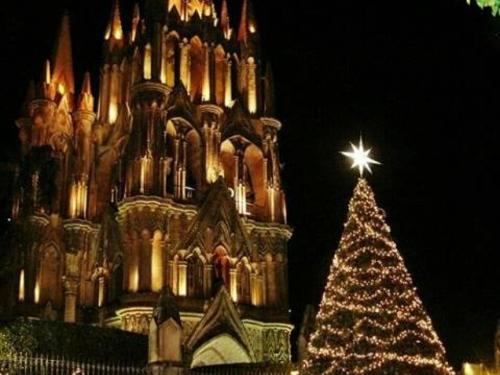 How about spending the holidays in a different, enchanting environment, in a very special hotel located in the best city to visit in the world? Come and enjoy the Mexican charm. The colorful Christmas tradition, with the very distinctive flavors of the food and drinks that are the threat of this time of the year in this amazing place.
The different toys and colorful Christmas decorations that you can only see in Mexico, made by the local artisans. The joy of walking the streets of an incredibly beautiful colonial town. A pleasure to the eyes. Come and join the local people in the joyful way they celebrate and enjoy life. It is an experience that you should have in life. And most probably you will want to repeat. Boutique Hotel La Puertecita offers beautiful accommodations plus a world class cuisine and a great bar with a very special collection of rare tequilas. And a lot more. Visit us, you will love it.