November in San Miguel de Allende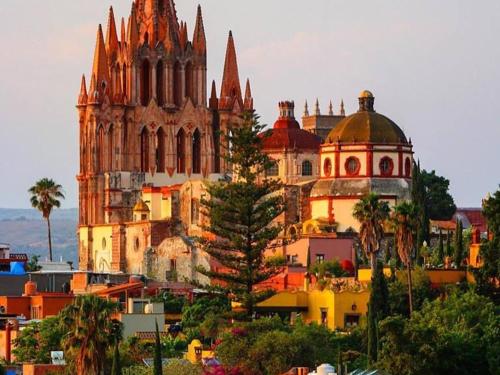 November is a great time to visit this beautiful city. The weather is perfect and the colors of the many gardens and plazas have changed to the autumn palette. But the activity goes on in many forms. This is a town of art, history, fiesta and tradition. And night life never stops. If you have been here, you know what we are talking about. If not, you should come and see for yourself. As soon as possible.
Day of the Dead
Day of the Dead (Spanish: Día de Muertos) is a Mexican holiday celebrated throughout Mexico and around the world in other cultures. The holiday focuses on gatherings of family and friends to pray for and remember friends and family members who have died. It is particularly celebrated in Mexico, where the day is a bank holiday. The celebration takes place on October 31, November 1 and November 2, in connection with the Christian triduum of Hallowmas: All Hallows' Eve, All Saints' Day and All Souls' Day. Traditions connected with the holiday include building private altars called ofrendas honoring the deceased using sugar skulls, marigolds, and the favorite foods and beverages of the departed and visiting graves with these as gifts. They also leave possessions of the deceased.